23 April 2020
The future of continuing and professional education
Continuing education
In August, Copenhagen Summer University will celebrate its 10-year anniversary on the market for continuing and professional education. So far, it has stayed true to its roots, but things are about to change.
In order to cater to a growing demand for international outlook and to further develop the programme, Copenhagen Summer University (CSU), the University of Copenhagen's central initiative for Continuing Education for Professionals, will explore a new line of courses.
Over the coming years, CSU will have an increasing focus on developing continuing education in cooperation with universities in the 4EU+ Alliance. By involving the 4EU+ Alliance, the ambition is to reinforce the collaboration with international partners and add UCPH's solid skills in professional education to the alliance.
Bringing academic staff together across universities within continuing education will help promote the European vision of deepened cooperation in fields such as education, teaching, research and administration. It will also cater to a growing demand for international outlook in the course portfolio and will be able to offer courses with the most prominent lecturers in their field of study.
First steps always the hardest
The aim is to start adding more CSU courses in partnership with more universities already in 2021. This is possible because CSU has well-established set-ups to host international partnership courses such as financial models, handling of on-site practicalities and marketing.
There are many challenges and unknowns when leaving safe waters. However, by accepting the risks and building on a solid administrative framework, we are sure that the changes will be rewarding for both course participants and the participating partner universities.
International atmosphere and international employers
CSU has welcomed participants with various professional backgrounds from all over the world since 2010. Having an international classroom with a focus on high academia gives the participants an opportunity to expand their domestic and international perspectives, which is beneficial for participants as well as for lecturers. This is also very much appreciated by Robert Neijzen, Head of R&D, Pharmaline B.V., who participated in the course Quality by design (QbD) in pharmaceutical development in 2016:
"…The best experience for me was to see so many enthusiastic professionals from all over the world … You learn a lot from the course, but you also learn a lot from other people that are participating in the course. I would say that's the best thing."
With a stronger international perspective in the course offering, the intention for the 2021 programme is to send a clear signal to both participants and the continuing and professional education sector as well as UCPH's partner universities that an international dimension is of value for professionals and will be sought after by future employers.
By Patrick Mozaffari Groth-Brodersen & Christina Grauballe
Copenhagen Summer University
Copenhagen Summer University was founded in 2010 to provide interdisciplinary and subject-specific courses for continuing professionals. During the last 10 years it has opened its doors to more than 2,000 participants from all over the world.
Please feel free to contact Copenhagen Summer University if you have any questions or partnership inquiries.
About 4EU+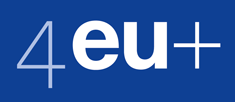 4EU+ was founded in March 2017 and initially consisted of Charles University (Czech Republic), Heidelberg University (Germany), Sorbonne University (France) and University of Warsaw (Poland). The University of Copenhagen (Denmark) and University of Milan (Italy) were invited to join and admitted in the autumn of 2018.