International Programmes at UCPH
It is of great importance to the University of Copenhagen to educate graduates with competences enabling them to work in an internationalised labour market. To achieve this, we work continuously to internationalise our own campus and to provide international study opportunities of high quality for our students. We offer:
UCPH also offers joint programmes with other leading universities.  
---
Master's Programmes in English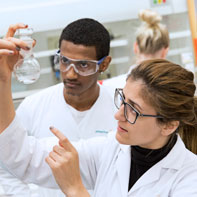 As one of the largest research and educational institutions in the Nordic Region, the University of Copenhagen offers a wide range of 2 year-Master's programmes in English bringing internationalisation into the very core of education. The programmes have no Danish language requirements and attract students from more than 65 different countries.
There are 53 programmes to choose from in a diverse range of academic fields within Science, Social Science, Health, Humanities, and Law.
To learn more about the programmes, application procedures, tuition fees, scholarships etc. please visit https://studies.ku.dk/masters/
---
UCPH International Summer Programme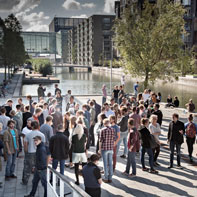 In 2015, the University of Copenhagen launched the UCPH International Summer Programme as a new strategic initiative to join together all of our international summer courses.
By creating a new setup, international students have easier access to information about studying at UCPH during the summer term. As part of the initiative, UCPH also allocated funds for the development of new interdisciplinary courses to boost the existing selection of international summer courses.
As a result, UCPH now offers more than 50 international summer courses. UCPH International Summer Programme offers accommodation to all international students in collaboration with UCPH Housing Foundation.
Find more information at www.studies.ku.dk/summer
---
Massive Open Online Courses (MOOCs)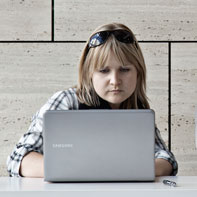 Since 2013, the University of Copenhagen has been a Coursera partner institution. We currently offer 13 MOOCs on the Coursera platform and more than 550.000 learners have signed up so far. The courses have been strategically chosen to highlight some of the world-class research being done at UCPH.
The University decided to offer MOOCs based on the belief that the new technologies and rapid innovation within online learning will ultimately lead to better education – not just for the University's many thousands of MOOC learners around the world, but also for the students enrolled at UCPH.
For more information regarding MOOC production and Coursera collaboration at UCPH go to www.moocs.ku.dk.