Centres Abroad
To enable students and researchers to conduct field studies in other countries and cultures, the University of Copenhagen participates in international centres abroad. These are:
---
Sino-Danish Center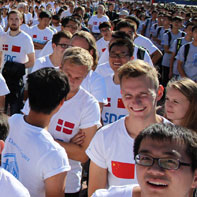 Together with the other seven Danish universities, the University of Copenhagen cooperates with the Chinese Academy of Sciences at the Sino-Danish Center for Education and Research (SDC). Founded in 2009, the SDC is co-funded by the Danish universities and the Danish Ministry of Higher Education and Science.
The overall aim of SDC is to promote and strengthen collaboration between Danish and Chinese research and learning environments for the benefit of both countries. The SDC carries out research within five research-clusters, supporting seven master's degrees. Learn more about SDC on the website www.sdc.university.
SDC is located in Beijing, China.
Please contact International Education to learn more about the University of Copenhagen's participation in the the SDC programme. For programme specific information please go to the programme link above.
---
Nordic Centre at Fudan University
The Nordic Centre in Shanghai is a network of 25 Nordic universities and one research institution.
The aim of the centre is to foster mutual understanding between Nordic countries and China through the support of Nordic and Chinese students and researchers so that they can obtain a deeper mutual understanding and knowledge of language, culture and society. This is achieved through exchange programmes, seminars, summer school and research collaboration.
Please contact International Education for inquiries into the University of Copenhagen's involvement in the Nordic Centre at Fudan.
---
Nordic Centre India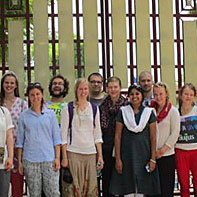 University of Copenhagen is a member of the Nordic Centre India (NCI). NCI is a consortium of leading research universities and institutions in the Nordic countries.
The objective of the consortium is to facilitate cooperation within research and education with institutions in India. NCI organizes workshops and conferences, advises individual researchers, and facilitates summer and semester programmes for students in Hyderabad, Bangalore, and Pondicherry.
Nordic Centre India has a liaison office in New Delhi.
Please contact Charlotte Santos Petersen for more information on UCPH at Nordic Centre India.